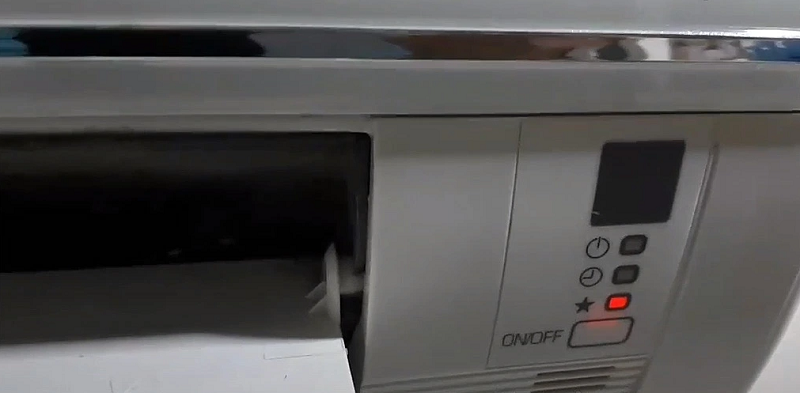 If your aircon lights keep blinking, you need to find out what is causing the lights to flash and what to do.
Usually, a flashing air conditioning light means there is a problem with the device. It usually indicates that some error occurs when the sensor detects operation. Many different brands on the market have indicator lights that blink when a device needs repair.
Here are some common causes of flashing lights and how to deal with them.
Poor air circulation

One of the reasons may be poor air circulation in your equipment. If your aircon is unable to circulate air normally, you may be experiencing device performance issues because it is unable to emit cold air.
There may be a problem with your device's internal drive motor, or it may be incorrectly positioned. Check the error code displayed on the aircon and find out the error code meanin in the user manual.
AC leakage

One of the things you might encounter is a refrigerant leak. This is an essential gas for the normal operation of any air conditioning unit. If your equipment does not have the right amount of coolant, it can cause condensation to accumulate.
This may be a direct result of condenser freezing, which can cause the air conditioner to leak. Insufficient refrigerant due to leakage will eventually cause damage to your compressor unit. Therefore, you may want to see if you see a hissing sound from your device

Your filter is clogged
Unfortunately, when your aircon filter is clogged, it can cause the problems and result in light blinking. Your filters don't have to be blocked to work properly. This way, your equipment will not be obstructed in any way by blowing strong, clean air.
If your equipment is not cleaned and maintained properly, it may collect dust. This will eventually cause your filter to clog easily and can cause an unpleasant odor. The best way to make sure this doesn't happen is to change the filter from time to time and clean the filter yourself. For this reason, it is recommended to clean the filter every three months. Ignoring the evaporator coil can cause freezing, which can lead to road leaks.
The evaporator coil will freeze
This is a problem you want to solve as soon as you realize it. This is a situation that needs immediate attention, as it can cause your air conditioning unit to start leaking.
This can happen when your aircon very dirty . If you want to know if your fan coil is frozen, you need to open the front panel of the air conditioner. This way, you can find out if there is a layer of ice on them.
Poor maintenance

If your aircon unit is not maintained properly, it will face many problems that can lead to equipment failure. Therefore, you need to determine if you are spending time and effort to maintain your aircon unit and make sure it works properly. By maintaining your equipment regularly, you will be able to keep it clean and functioning in the best possible way.
You will notice that sometimes your device has a flashing light, indicating that your device needs repair. If your device is experiencing a clogged air filter, you can try to resolve the issue yourself. You can also contact the our Singapore Aircon Service expert and ask them to provide troubleshooting steps you can take to correct the problem.
Why do I see flashing lights on the Daikin air conditioner?

One of the biggest reasons your air conditioner may start flashing is a problem with the exterior of the device itself. It could be something stuck on your device that is preventing your fan from rotating normally, or it could be something else.
Daikin brand devices are quite smart as they have self -diagnostics that can help you determine the cause. While this isn't 100% accurate, it will give you a good idea of ​​what's going on on your device.
Why is my Mitsubishi air conditioning unit flashing?

One thing that can cause the unit to flash is whether the buckle is loose. It will turn on the flashing light automatically to let you know that it is vibrating slightly.
Final thoughts

When dealing with an AC power problem, you need to ask a professional to solve it. The issues listed in this article are justifications for professionals. Professionals will be able to diagnose problems and resolve them quickly.
If you find that you are facing any of these issues, you can contact us . We will help to check ev everything and find the best solution for you .